Polishing automation
With this unique polishing system of seaming roll internationally patented by Pulidos Loliser, you only have to press a button on the screen of the seamer and automatically without anyone intervening you will have the polished seaming roll recovering their original polish as if it were new.
This system allows you to integrate the polishing of seaming roll in the daily work routine, once the production is finished and the seamer is cleaned the responsible person press on the screen the polishing button of seaming roll and you will automatically have the seaming roll  in perfect condition to work the next day.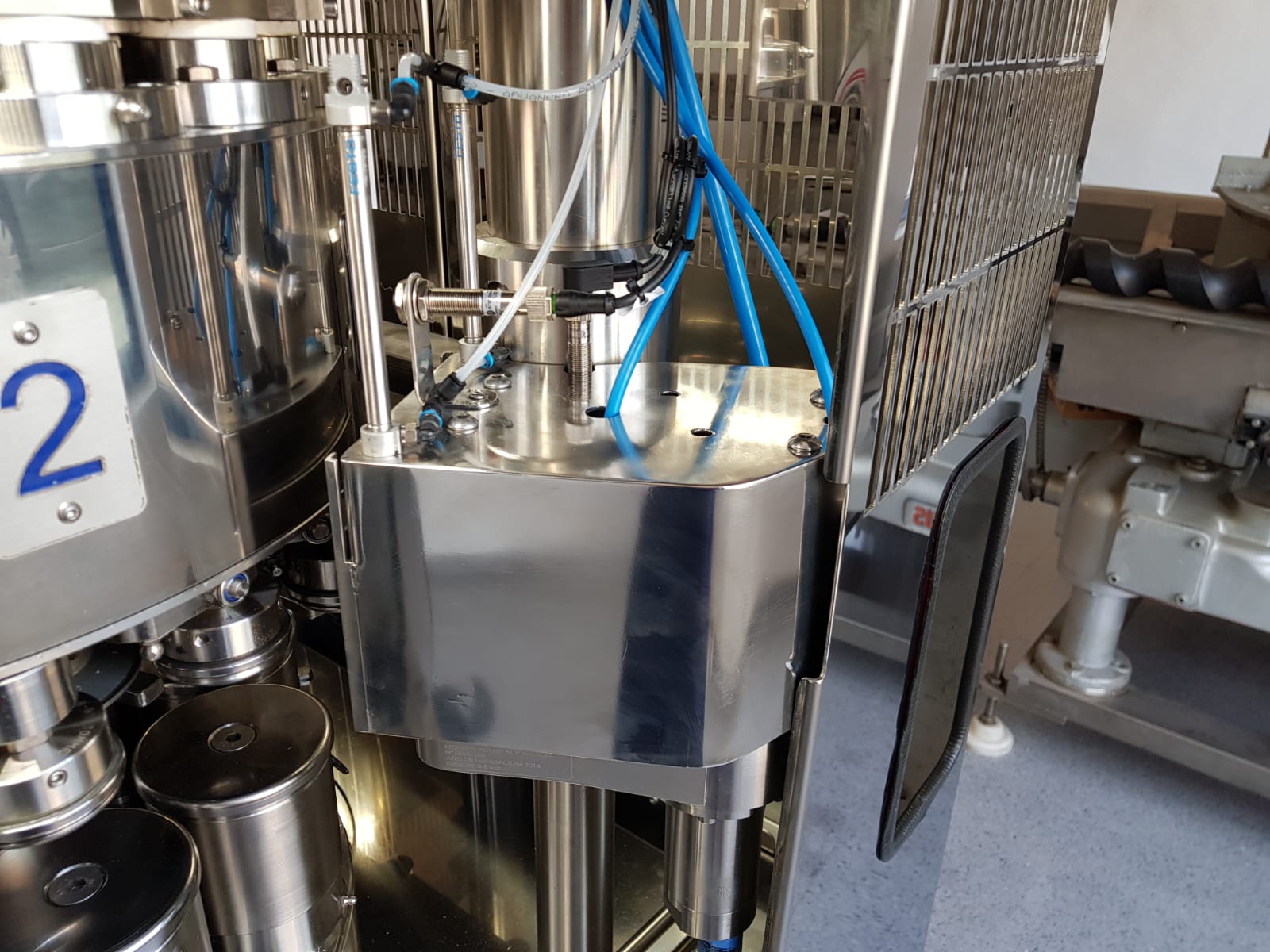 The polishing time is adjustable in addition to other configurations, however our recommendation is 20 seconds per seaming roll, of course it depends on many factors and for this reason it is adjustable.
Main features:- Manufacture of 1st quality, built 100% in stainless steel.
– Resistant to steam and water.
– Automatic protection shell for good conservation.
– 6000rpm brush for optimal polishing
– Polishing discs from 80 to 1 micron, suitable for all types of coatings.
– Rotating head for a perfect positioning.
If you are interested in acquiring a seamer with this unique polishing system, please contact us and we will refer you to the sealer manufacturing companies that assemble our polishing system, we have special offers agreed with them.
If you are a manufacturer of seamers and are interested in introducing this polishing system in your seamer to market it, do not hesitate to contact us.